Jose Rizal Website Wins 2002 Webbies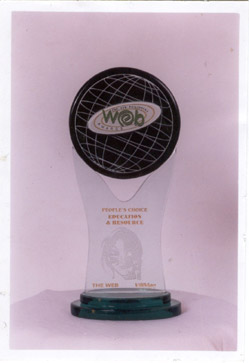 PEOPLE'S CHOICE AWARD: Jose Rizal Website won the People's Choice Award for Education and Resource category in the 2002 Philippine Web Awards. Photo shows the award received during awards night last December 2002 in Dusit Hotel Nikko.
Jose Rizal Website Gets 2003 Webbies Finals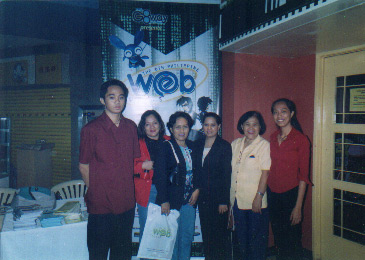 Winning Smiles: The Jose Rizal Web team poses for a souvenir photo after the 2003 Webbies awards ceremony on November of last year held at Onstage Greenbelt Makati. Fourth from left is Dean Milani Austria (JRU Asst. Dean for Tech. Studies, Team Lead). From left to right, Roel Oleo (Developer), Ana Niña de Asis (JRU Elementary School faculty, Researcher), Visminda Junio (JRU High School faculty, Researcher), Angelita Edles (JRU High School Faculty, Researcher), and Hilda Rivera (Developer).
Letter from Atty. Arnulfo S. Soriano, OIC - Saint Louis University
Letter from Anscar J. Chupungco, O.S.B., Rector - San Beda College